The anthology album "Teenage Wasteland – Favourites 1963-1978" compiled by President of Estonia Toomas Hendrik Ilves was released on vinyl in the beginning of July. The vinyl compilation will be available in Tallinn Music Week (TMW) summer house at Positivus Festival in Salacgriva, Latvia from 15th to 17th July. President Ilves will also hold a signing session in TMW summer house on Sunday, July 17th at 7:30 PM.
President Toomas Hendrik Ilves is known to be a passionate music fan with a wikipediac knowledge of pop culture whom the delegates of TMW conference have heard quoting PJ Harvey and Jello Biafra and reminiscing about his days at CBGBs in New York. As a seasoned festival-goer in constant search of new sounds, he has visited Positivus also in 2013 to check out British indie rockers Palma Violets and will look forward to their fellow countrymen Wolf Alice's performance this year. A signing session in TMW summer house on the main street of Positivus will take place right after the latters' live on July 17th at 7:30 PM
According to President Ilves, the songs in the "Teenage Wasteland" compilation have all shaped his later tastes in music, from new wave to punk, grunge down to today's brit-rockers and the ruler of Estonian indie, Vaiko Eplik. "These were the songs I listened to at night with a small 12 transistor radio when I was growing up, which provided much needed redemption for life in what The Who called a Teenage Wasteland. Funny to say now, turning 62, but back then my life was saved by rock 'n' roll," he admitted. "All the pieces present in my collection were first released on vinyl and were a part of my teenage record collection. Now I can proudly place my very own vinyl next to theirs," added President Ilves.
The compilation includes 16 songs that influenced the President when he was growing up in the United States of America. There are gems from Motown's prime and 60s teenage symphonies, trippy blues and quirky artrock, proto-punk and glamrock, observational tales and rabble-rousing anthems.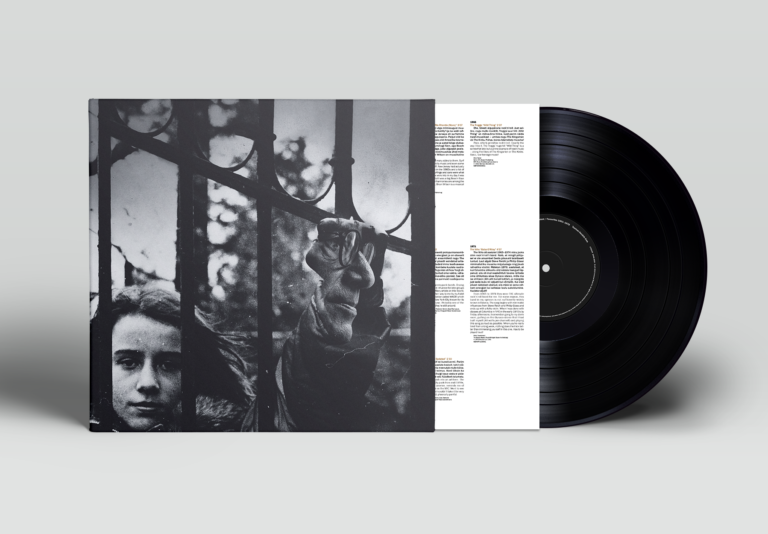 Teenage Wasteland – Favourites 1963-1978 vinyl. Cover design by AKU
Both the vinyl edition and the original CD version of the collection were released by Universal Music Baltics. The vinyl record was produced at the Estonian Vinyl Plant enterprise. The two-man company was only launched this year and is the first Estonia-based vinyl plant that relies on committed amateurs.
A donation of 3,200 euros was collected for the My Dream Day charity* from the sales of the album's CD version, released last December. Apart from Tallinn the CD compilation was also unveiled in Riga and Helsinki, the funds collected for the charity from foreign sales will be known later in July.
The vinyl compilation of the "Teenage Wasteland" will be available in Tallinn Music Week summer house on the main street of Positivus Festival in Salacgriva, Latvia this weekend from 15th to 17th July. President Ilves will also hold a signing session on July 17th at 7:30 PM in TMW summer house.
Tallinn Music Week, one of Europe's leading city festival will introduce the best new Estonian music at Positivus Festival. Besides presenting the hottest Estonian acts from the TMW2016 artist prize Telliskivi Creative City Award laureates I Wear* Experiment to the adventurous indie mavericks Ouu on Palladium stage, TMW will also host acoustic appearances and DJ sets in TMW summer house.
Positivus, the biggest and most significant summer festival in the Baltics, will be celebrating its 10th birthday this year.  From July 15th to 17th, music lovers from Latvia and abroad will enjoy one of the most versatile line-ups in Positivus history on six stages. The anniversary festival will feature not only such world-renown names as Iggy Pop, Mark Ronson, M83, Air, Hot Chip, Grimes and Richard Hawley, but also many rising stars, as well as a vast array of local acts. More info: www.positivusfestival.com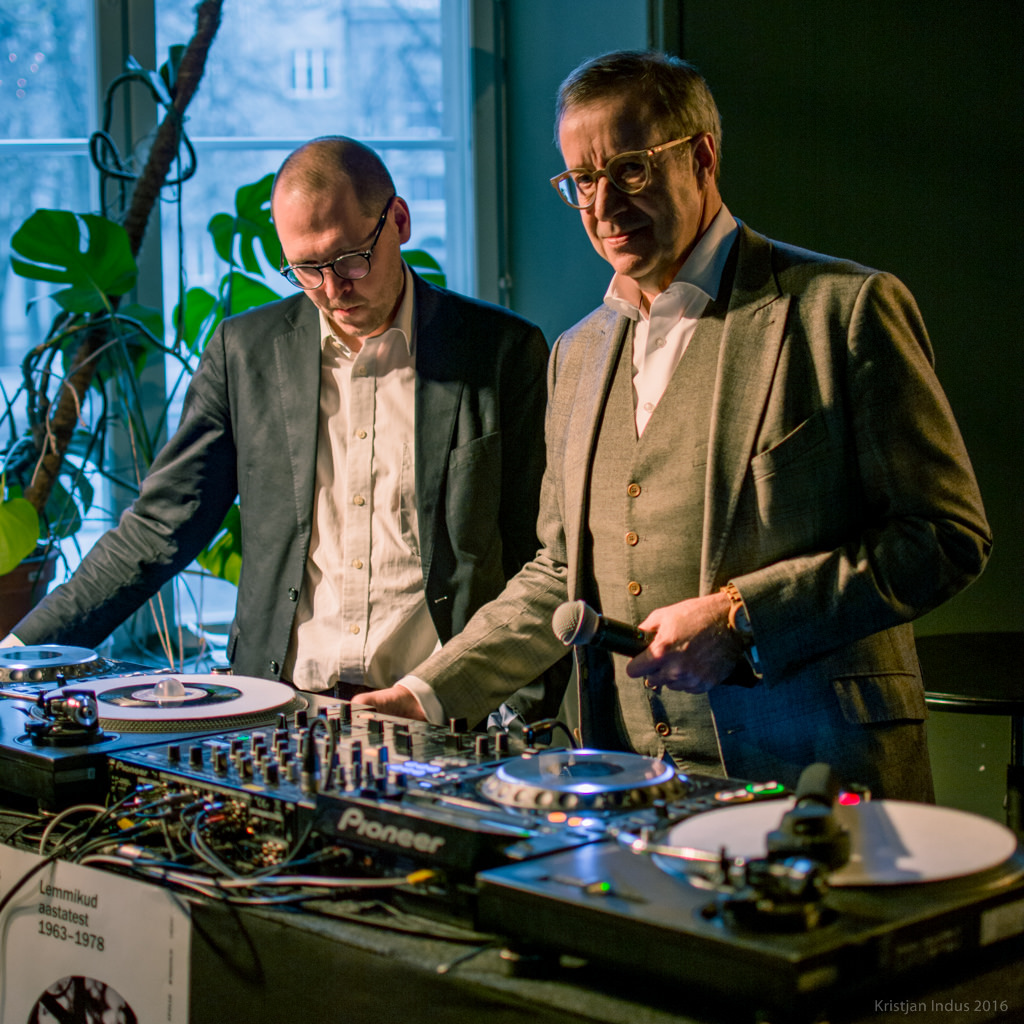 President Ilves DJing with his former security advisor Andres Vosman aka DJ Drummie. TMW2016. 
Photo by Kristjan Indus
Teenage Wasteland – Favourites 1963-1978 tracklist:
Four Tops – I Can't Help Myself (Sugar Pie Honey Bunch)
The Temptations – My Girl
The Shangri-Las – Leader of the Pack
The Beach Boys – Help Me, Rhonda
Cream – Tales of Brave Ulysses
The Band – The Weight
The Velvet Underground – Rock & Roll
Roxy Music – Virginia Plain
The Who – Baba O'Riley
Lesley Gore – It's My Party
New York Dolls – Trash
The Troggs – Wild Thing
David Bowie – Panic in Detroit
Ramones – I Wanna Be Sedated
Peter Sarstedt – Where Do You Go To (My Lovely)?
MC5 – High School
* Minu Unistuste Päev (My Dream Day) is an organisation that was established in 2011 based on voluntary activities and funding from supporters. Its aim is to make dreams come true for seriously and chronically ill children in treatment at Estonian hospitals and it tries to bring joy to the lives of the children and their next of kin.